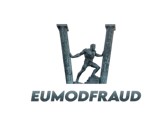 Topic: Prevention of corruption and fraud in European Funds.
Conference Dates: 17th and 18th June, 2021
Organization: organized by EUMODFRAUD European Research group, Observatório de Economia e Gestão de Fraude (OBEGEF), Faculty of Economics of the University of Porto, Portugal and Faculty of Economics, University of Burgos, Spain.
 Keynote Speakers:
Ruth Aguilera (D'Amore-McKim School of Business at Northeastern University)
Florencio López-de-Silanes (SKEMA Business School)
Ilan Alon (School of Business and Law at the University of Adger) 
Organizers:
Coordinators of Eumodfraud proyect (University of Burgos): Óscar López-de-Foronda; Fernando García-Moreno Rodríguez; David Blanco-Alcántara.
Jorge Bento Farinha (University of Porto)
Óscar Afonso (Univ. of Porto) and President of OBEGEF                                                                  
Workshop venue: Virtual format.
 Conference link: https://www.ubu.es/eumodfraud/final-conference